Description
The side parts are connected by the seat and the back. These are positioned by cones and screwed on the back. The slight bends give the chair its characteristic lines and give it its ergonomics.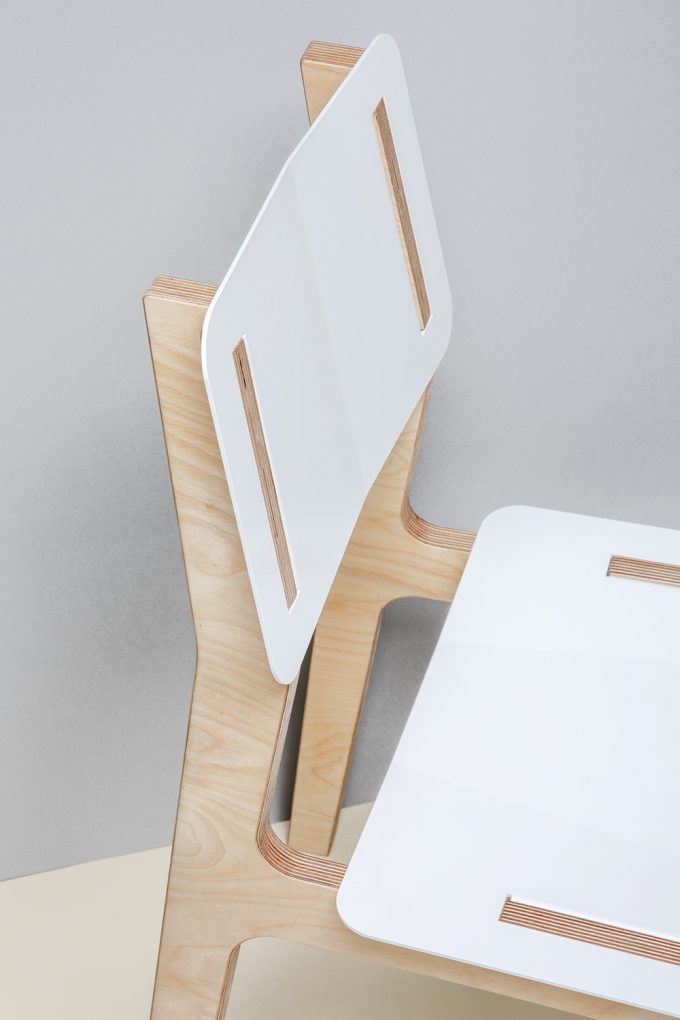 Two side parts, one seat and one back are delivered. These can be screwed in just a few steps. Due to the flat packaging, the shipping costs are minimized.
The items are manufactured by local craft companies. At stueckwerk, they are processed even further and merged into one product.
Are other colors possible?
We are happy to realize your preferred colors at an additional cost.