Description
Classic form, interpreted in a modern way, Georg offers hanging options at a length of 110cm. The hooked aluminum corpus provides storage space for e.g. shoes.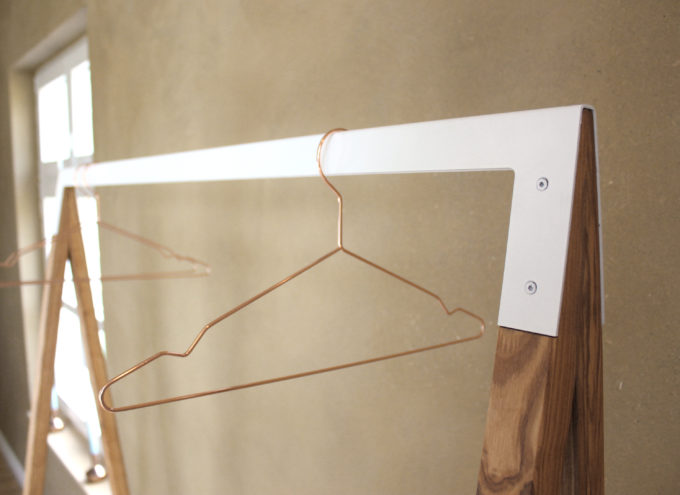 Due to the small cross-section of materials and the decent aluminium sheet, Georg appears light and restrained. With a depth of only 48cm, the wardrobe also finds its place in narrow corridors.
This wardrobe is created in the own workshop of Stückwerk. The body is manufactured in cooperation with a metal processing laser company.
The Georg wardrobe was designed in collaboration with furniture designer Georg Linnemannstöns.